The E2E Fleet Management solutions are suitable for transportation & logistics companies, small scale enterprises and medium-large scale enterprises.
The transporters in India are gradually coming out of the groove to try new things to enhance business efficiencies and productivity. It has given patronage to produce better solutions for Intelligent Transportation. As a result, the vehicle telematics is heading towards the path of an end-to-end automation in fleet management. The automation across various operational process in fleet management can give flawless business information, better connectivity and enhanced productivity to deliver optimum customer services.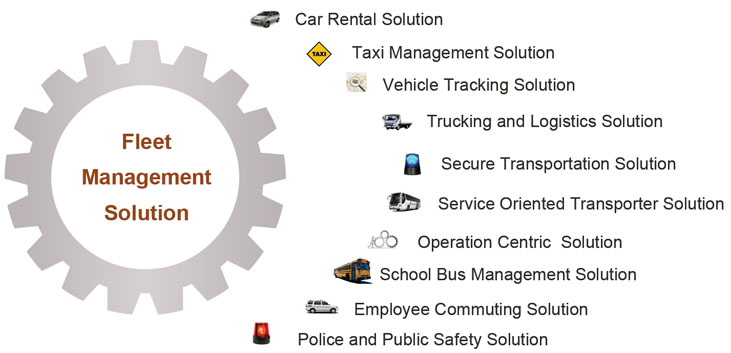 Fleet Robo offers an end to end fleet management solution as per industry specific needs. We have ready made products that can fit into your business requirement in shortest implementation time. The solutions aims at optimizing the usage of shared resources of transport industry and enterprise distribution fleet.
The solutions consisting in-vehicle GPS tracking device and robust software application helps in analyzing and optimizing various operational tasks which includes route optimization, vehicle dispatching, customer booking etc. saving lot of our time and increasing efficiency.
The E2E Fleet Management solutions are suitable for transportation & logistics companies, small scale enterprises and medium-large scale enterprises. These cloud based solutions comes with an intuitive interface and necessary functions that are worthy to deliver beneficial outcome for your business
Features
---
Intuitive and Easy User Interface
Automatic Vehicle Dispatching
24 X 7 remote Vehicle Tracking
SOS Panic Button
Geo Fencing
Route Optimization
Remote Monitoring and diagnostic of equipment
Fuel Siphoning
AC on Off Status, Speed Limit
Over Speeding, Trips Performance
Idle time, Stoppages Route Deviations