The employees of any organization is an integral and crucial part of any business. The day-to-day performance of your employees has the greatest impact on your business fortune. FleetRoboTM Service/ Delivery Tracking solution will allow managers to track employee activities and monitor worker engagement with workplace related tasks. The tracking unit designed to meet this requirement is in the form of an I-card that can be wear by the employees without any discomfort.
A business using our sales/ delivery tracking solution can measure their employee's productivity, track their attendance and collect proof of actual hours worked. Also, accountability of their performance will make your employees aware of their professional conduct whilst working in the office or out in field, resulting in a more economical business environment and reduced operational cost.
Our sales/ delivery tracking solution enables one to track their employees while empowering the Managers to monitor and control the conduct of their employees.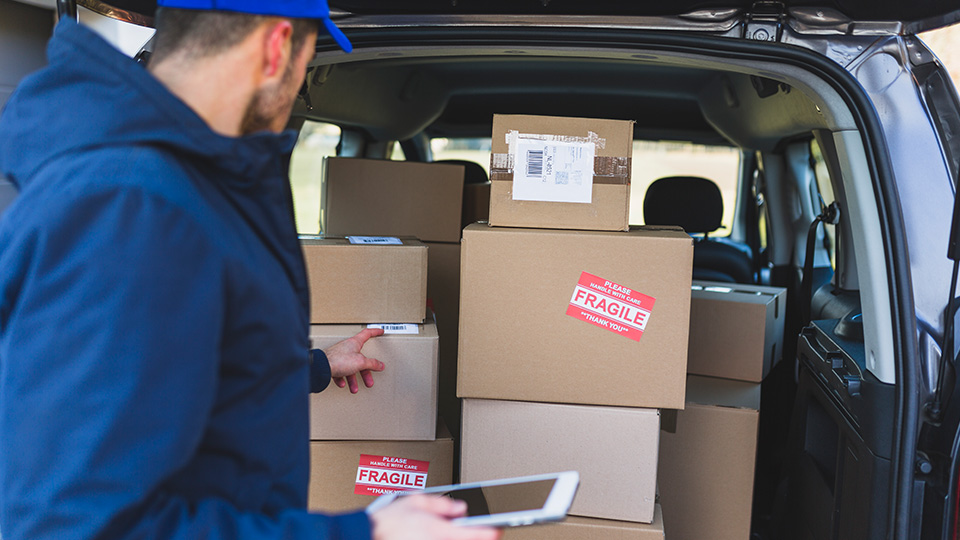 Service/ Delivery Tracking Solution finds its application in Sales-force setups where, the Managers need to plan, supervise and manage the movement of their runners in the field and utilization of Vehicle GPS is futile.
The application of this solution will enable business with accurate planning and increased security of the manpower available with them for the purpose of Deliveries, Door-to-Door Sales, etc.
Features
---
The Tracking unit comes in a compact case that would prevent any unauthorized access and have a rigid casing that can withstand daily wear and tear for prolonged usage.
It has got an internal storage to store all data when employees are out of GSM range and works on LBS.
It has a better design with ID Card Slot to attach employee ID-Card.
It has a long battery life that can withstand for 15-20 hours.
Attendance Management can also be done through the Application of RFID Technology.
SOS Button that can send Emergency Notification to up to 3 Registered number with the system.
Low Battery Alert: In case the internal battery of the device is about to get drained then the system will generate an LOW BATTERY Alarm.
Benefits
---
Enhanced Productivity
The Employees can be tracked accurately, efficiently and instantly without the requirement of additional manpower and resources involved.
Improved Operational Efficiency
Reduce the time, money and manpower spent for to keep track of employees in field and improve operational and manpower planning.
Enhanced Deliveries
The delivery, service and billing process will improve.
Reduce Cost
Make accurate payment of travel allowances, track the unauthorized usage of company vehicles for personal use, and keep a check on speed violations.
Enhanced Services
Using the statistics and reports generated by clocking the Operational hours of employees through round-the-clock Real-time Tracking; Managers can take quick and intelligent decisions of required enhancement and improvements to increase the productivity of their manpower.
Increased Customer satisfaction
Due to enhanced utilization of available manpower; deliveries and services offered to customers will gradually improve. This will result in streamline operations and payments resulting in longer relationship with customers, repeat orders and increased Return-on-Investment (ROI).
Reduced rate of false-reporting
The false Duties can be tracked and employees can be held accountable for their non-performance.