Usage Based Insurance (UBI) is a type of vehicle insurance that calculates the insurance premium of a vehicle based on the usage of the vehicle and the driving pattern of the personnel. UBI is a recent innovation by Auto-Insurers where the mileage and driving behaviors are tracked using self-install-able GPS Tracking devices.
FleetRoboTM GPS Tracking devices measure a number of factors that lead to the complete measurement of the driving pattern and usage of a vehicle, this includes, Distance Traveled by the Vehicle, Sudden Accelerations; Harsh Braking; Sudden Steering; Over-speeding, etc.
The amount of data that may be gathered from a vehicle depends on the type of GPS Technology deployed in the vehicle. Based on the data received from the vehicle, the Insurance company then calculates the premium of that vehicle.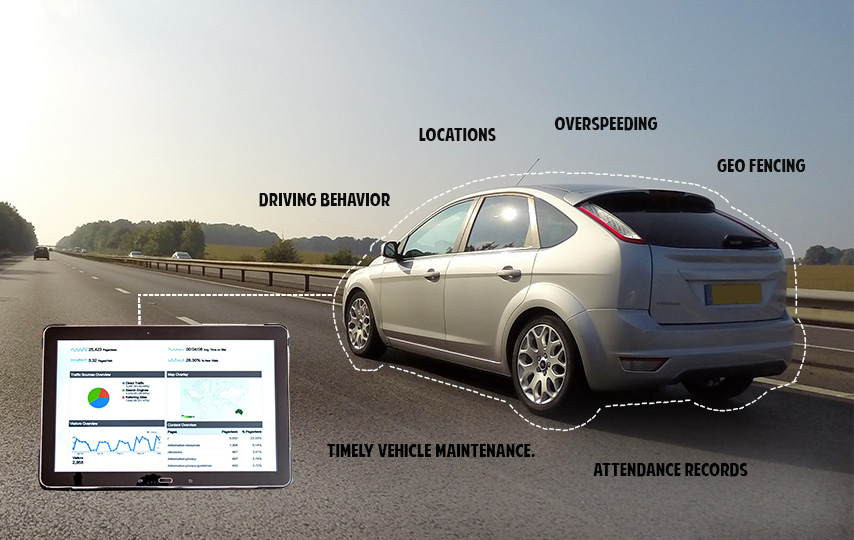 Key Offerings
---
Graphical dashboards for the insurers to review all the parameters at a glance.
Custom MIS for calculating the insurance premium.
Mobile applications for the users for self-diagnosis.
Self-install-able mini GPS Tracking Unit
Benefits
---
UBI provides numerous advantages to insurers, consumers and society.
UBI allows calculation of Insurance premium more precisely and accurately, by linking the Insurance company more closely to actual individual vehicle or fleet performance.
It helps the insurers in more accurate estimation of accidental damages, by enabling the insurer to analyze the driving pattern of a vehicle during an accident and thereby help in reducing false claims.
This inturn provides improved consumer satisfaction and retention.
The Insurance companies can attract new customers by offering them differentiated services and handful amount of discount that provide advantage to consumers and businesses including cost savings, cost control & transparency.
With the help of UBI, insurance companies are able to retain personnels with good driving habits by offering them compelling discounts.
UBI allows the insurer to offer Lower claims rates by enabling customers to develop safer driving behavior.
UBI provides consumers the ability to reduce their insurance premium by keeping a check on their driving habits.
It increases the affordability for lower income drivers as they only need to pay according the distance traversed and usage of the vehicle.
The GPS technology enables the users to self-monitor their driving pattern and reduce the risk of higher premiums.
It also allows the users to determine the health of their vehicle, get reminders for maintenance & services, etc.
Service Providers can use this data to compare the performances of their drivers and thus, create a healthy competitive environment.
Reduced numbers of accidents and congestion on road, as everyone will keep a check on their driving pattern.
People will try to avoid more and more usage of their vehicle since this will help them in reducing their insurance premium, as a result less driving will lead to reduced fuel usage and less pollution.
This will also encourage the use of public transport.