Road transport in India is a dominant segment in India's transportation sector.
It not only adds to economic development but also plays a vital role in social integration of country because of easy accessibility and door to door services. Understanding its importance as life line, FleetRoboTM Trucking and Logistic Solution has been developed with objectives:-
To empower transporters envisage themselves to work with efficient Global Standard.
To enhance vehicle productivity and optimize the output.
To streamline process and record management for management of resources.
This solution ensures secure transportation of goods across terrains. It gives you the visibility beyond your line of sight with intuitive real time vehicle tracking interface for your computer and smart-phone, accessible through internet. The fleet operator can track real time location and movement of vehicle in transit on digital map. It ensures safe and destined transportation of goods across India.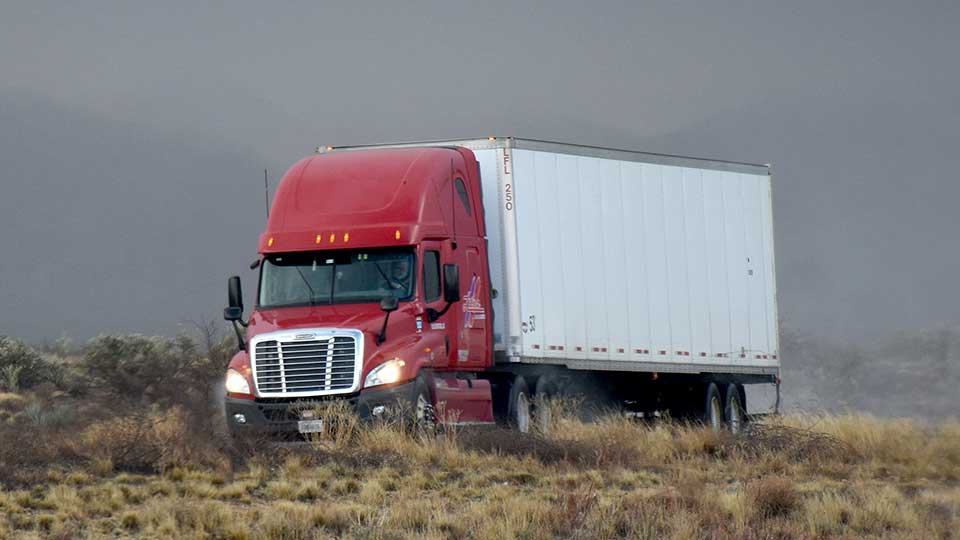 Features
---
Real Time visibility of the fleet
Live and History Vehicle tracking
Observe the driving pattern of your drivers by monitoring the frequency of sudden accelerations, Harsh Braking, Excessive Idling and other features.
Fuel Monitoring (through external Fuel Level Sensor)
Get Reminders on SMS and Email for the various services related to your vehicle such as insurance, pollution, Fitness, Permit, etc.
Benefits
---
"The advanced version of this solution called as Trip Management Solution (TMS) is very popular amongst transporters that need to maintain strict delivery timelines. It allows them to keep a track of their fleet by comparing the estimated timelines with the actual time. You can define various trips of a vehicle and also measure the utilization and efficiency of your fleet."
Real Time Monitoring
System offers real time web based GPS tracking using Google maps and allows you to track your fleet as per your needs i.e. the flexibility to allow to track a single vehicle or multiple vehicles at a time.
Reduce Fuel Costs
Reduce fuel costs by keeping a check on fuel consumption, fuel refill and pilferage.
Theft Recovery
Recover your vehicle from theft and from other unauthorized access by using our real time tracking and Immobilization features. In case of a theft, get the current location of your vehicle, immobilize it and inform the authorities for action.
Reduce Operational Cost
Track the usage of your fleet, prevent usage for unauthorized purposes, eliminate fuel pilferage, optimize routes and reduce maintenance costs.
Monitor Performance
With a great variety of MIS reports monitor the performance of your driver as well as your fleet. Get information about excessive idling, Geo-fence violations, various events and alarms, etc.
Everything at a Glance
Ability to watch all the vehicles together on an easy dashboard which provides the current location, speed, distance traveled, alerts, and much more.